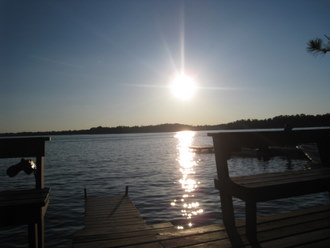 Welcome to Gutbrod's A Lot of Lakes Resort!
Relax...and have A Lot of Fun!
We have several lodges available for this upcoming week (June 17th - 24th)!
We are offering a fantastic discount for this prime time opportunity and will also accept rental time frames shorter than a weekly reservation.
Call 715-546-3033 NOW for a great deal!
We are Located on the Chain of Lakes in Three Lakes, Wisconsin. We have five lodges on Big Stone Lake. All of our lodges are available for rental all year except our Black Bear Lodge. This unit is not winterized. Please see information for further details on special off-season rates!
For Reservation Information, Please call (715) 546-3033 or (715) 891-7355. You can also email us!